05-1-23
user CPG Marketing
In the past 10 years, Southeast Asia has experienced rapid development brought by economic construction and social progress. The young population structure, abundant labor resources, and superior geographical location all indicate the huge development potential of this region. Especially since the Regional Comprehensive Economic Partnership (RCEP) came into effect, the Southeast Asian market has attracted more attention in the fields of cross-border e-commerce and logistics.
Seeing the development potential of the Southeast Asian market and its significant demand for high-quality talents, CGP began to steadily explore this emerging market with more comprehensive services and wider industry coverage. In 2016, CGP opened Singapore office. After 6 years of successful operation and exploration, CGP expanded to Thailand in 2022. 
Sean Ng, CGP Co-founder and Asia-Pacific Managing Director, commented on this move, as well as CGP's vision in SEA region.
The impact of the pandemic on employment has been unprecedented in the Southeast Asia region. In both 2020 and 2021, factors such as lockdown measures affected several businesses in the region. In Q3 2021, when the world started to recover gradually from the pandemic, Southeast Asia witnessed a rising trend of increased investments and the region is "quickly catching up" to attract more investors' attention of late.
More and more multinationals, including our several clients, are feeling compelled to invest and expand in the region. Vietnam, Thailand, and Indonesia are hot spots where industrial and manufacturing investments from Chinese players are expanding tremendously. To serve our clients better, CGP continues to grow its presence in the region. We have already established our presence in Singapore and Thailand, and looking to expand operations in Malaysia as well as tap Vietnam and Indonesia markets too.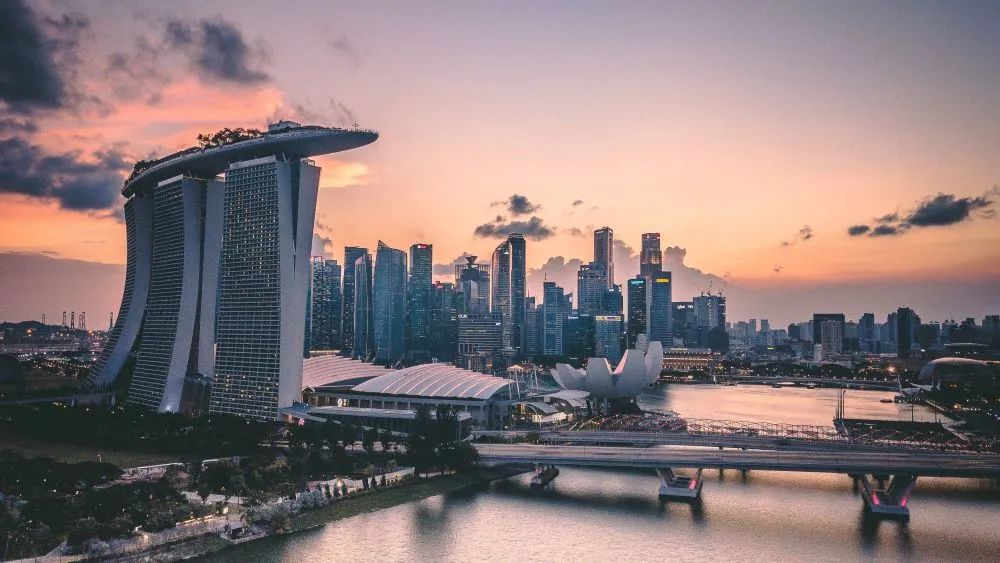 Jobs in the SEA are rising tremendously. A recent survey shows Net Employment Outlook (NEO) is up by 30% in Q2 2022 vs Q1 2022 across our key business sectors, including Technology, TeleCommunications, FMCG, Retail, Industrial, etc.
In Singapore, MOM data shows there were a record 211 vacancies for every 100 unemployed persons. Among the noted examples is the growing demand for tech talent in the Financial Services industry, which contributes to the regional demand for highly skilled talent and continues to rise as more travel restrictions are lifted.
So far in 2022, recruitment activity for CGP has been aggressive in the SEA. Most of our clients expect strong growth (~70%) this year and according to them, the majority of their growth is contributed by highly skilled talent. We are committed to assisting our clients in finding the right talent despite the current talent shortage in the market. I feel that despite the global pandemic, the recruitment and talent acquisition market in SEA countries will recover aggressively. At CGP, we need to actively engage with our clients as they have urgent hiring needs coming up and thus help them grow by finding them suitable talent.
To learn more about CGP SEA,
please visit:
CGP Thailand, since established half a year ago, has covered the fields of accounting, human resources, logistics, pharmaceuticals, business technology, information, and digitalization. The team has already exceeded its performance goals, and is seeking talents to grow bigger. Richard Malpeli, Co-Founder and Managing Director of CGP Thailand, has shared us with his experiences in recruitment industry, and some unique insights into business management and industry development.
"Professional recruitment for grown-ups" is the slogan of CGP Thailand, as I hope to form a team that consists of mature and professional talents.
Our team members are "fascinated and obsessed" with doing recruiting good. They would message each other 11 o'clock at night about interviews that we got. They really treat the job with the attitude of running their own business. It's rare here. And I also give them full trust and provide them with a flexible work environment. This is trust between mature professionals, which also inspires strong self-motivation in these talents. Most newcomers start doing deals within two weeks after getting onboard.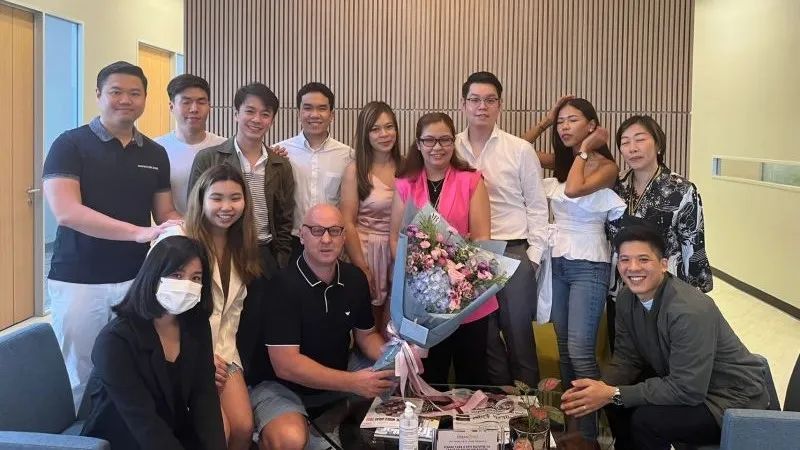 In addition to building a mature team, we are also actively cultivating new recruiters. I bring CGP the successful International Graduate Scheme and Recruitment Training Academy that I started in Parker Bridge (acquired by ANCOR, the Russian leading staffing group in 2021).
The International Graduate Program partners with UK and US universities to provide graduates with internships and opportunities to become management trainees. Traditional recruitment companies seldom advertise what they are and what their daily jobs look like, so graduates actually have little idea about what recruitment it. We hope that with this program, we are able to showcase the professional image of recruitment company and educate graduates in Thailand that recruitment is a good career.
The Recruitment Training Academy is open to all those who are interested in entering the recruitment industry. With systematic courses, it cultivates professional-level recruitment experts for enterprises. I find that many multinational companies entering Thailand manage their HR operations through providers from Singapore or Hong Kong, but as more and more overseas capital enters Thailand, the demand for local professionals will increase, and companies will eventually need to find local professionals who can identify high-quality talents.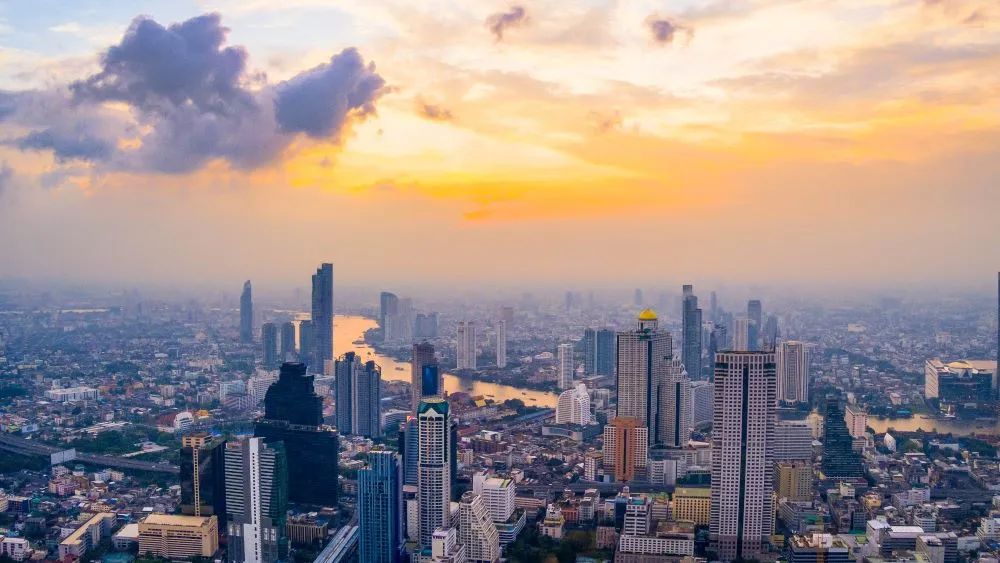 The recruitment industry in Thailand is still in the development stage. After attracting outstanding talents, we thought that we should take advantage of that and set up training courses, so that more people in the industry can master professional methods and meet international criteria. We hope that through training, graduates and those who are interested in the recruitment industry can become qualified recruitment experts, thereby improving the professional level of the entire human resources industry. In the long run, it will have a positive effect in creating a more attractive and competitive business environment in Thailand.
Having lived in Thailand for many years, I can clearly feel the pulse of development here. The Thai market is very active in the fields of technology and e-commerce. With the increase in labor costs in China and the restrictions on epidemic control, more and more companies will move their manufacturing and logistics sectors to Southeast Asia. Thailand is undoubtedly a popular choice. As CGP entered Thailand at this right moment, we are surely at the center of this transformation. We are ready and hope to play a role in it with influential power, fulfill our responsibility for the prosperity and sustainable development of the industry, and also challenge the industry's definition of an excellent recruitment solution provider.
Next year CGP Thailand will launch a centre of excellence. We hope to grow to over 50 employees. Mostly fresh grads and consultants new to recruitment. This will be done through our commitment to world class training and development. Watch this space!